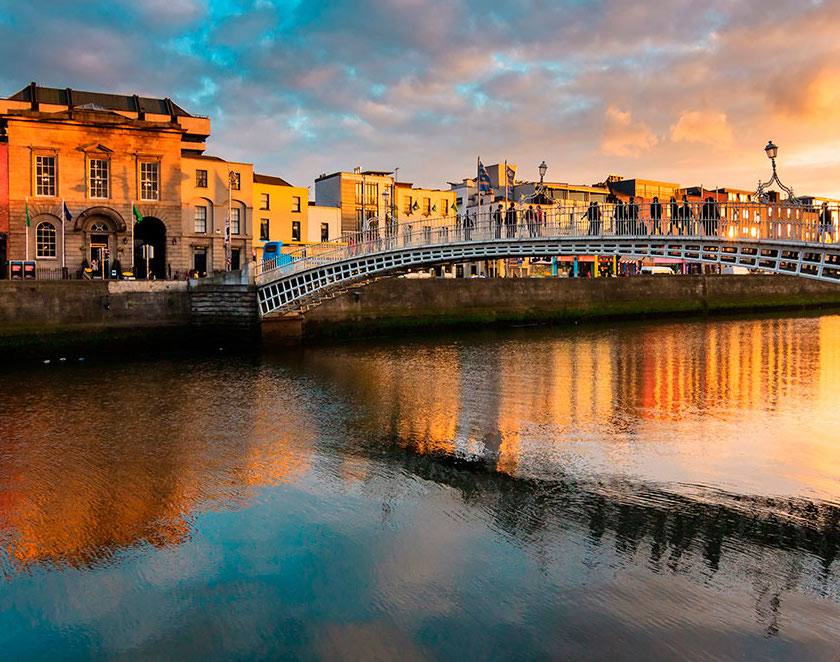 Here Are The Top Startups Joining Free Electrons Bootcamp
Free Electrons, the first energy global accelerator is ready to kick off its Bootcamp phase. In total, the program received 481 applications, from 62 different countries, a 'spread' that talks volumes about the international reach of the program.
The program only had a 10% repeat rate, and that means 90% of the startups we attracted are new entries, and that talks to the global visibility of the program, and its growing appeal.
The bootcamp
The bootcamp, held in Dublin (Ireland) from 2nd to 4th, will be critical for the success of the program, since this is when utilities and startups meet for the first time, to discuss the challenges and what the solutions to meet those challenges will look like.
This is also when the terms for the pilots are first set, and this will pretty much define the final quality of the pilots and the program as a whole.
The selected startups
These are the innovators that will be flying to Dublin to meet the 10 Free Electrons' partners and join the Bootcamp activities:
Akselos SA
Akselos, armed with the most advanced engineering simulation technology developed at MIT, has brought forward a means to use data to protect the world's critical infrastructure by bringing top predictive power to digital twins.
Country: Switzerland
Website: www.akselos.com
AmbiLabs
AmbiClimate is the world's first AI powered accessory for air conditioners. The proprietary artificial intelligence engines control the air conditioner/heat pump based on not just temperature alone, but also other key factors such as humidity and changing weather.
Country: Hong Kong
Website: www.ambiclimate.com
Anyware Solutions
Anyware Solutions helps Energy Utilities, Insurance companies and Telcos to create effective Customer Engagement and new revenue streams, through targeted and personalized customer interaction and cross-selling of Smart Living Services.
Country: Denmark
Website: www.anyware.solutions
Breezi
Breezi is a new kind of home security company. They build connected devices and software that work like fitness trackers for some of the most expensive equipment in the modern home.
Country: United States
Website: www.breezi.comm
Carto
CARTO leads the world of Location Intelligence, empowering any organization and individual to discover and predict key insights through location data.
Country: United States
Website: www.carto.com
Chargetrip
Chargetrip's routing algorithms and intuitive trip planner make it easy to take any electric car beyond the range of the battery or use EV's commercially with high intensity.
Country: Netherlands
Website: www.chargetrip.com
DEXMA sensors SL
DEXMA is a top energy management solution provider in Europe, with several years of demonstrated capacity to innovate in a highly competitive global market.
Country: Spain
Website: www.dexma.com
Energyworx
Energyworx offers an Intelligent Meter Data Management SaaS solution. It's the only cloud native MDM. Energyworx helps Energy and Utility companies monetize their rapidly growing volumes of diverse data.
Country: Netherlands
Website: www.energyworx.com
Enging – Make Solutions
Enging allows to monitor electrical motors and power transformers, even the ones that do not allow easy access, through an intelligent asset condition monitoring platform – ePreditMntc -, based on the latest IoT technologies related to Industry 4.0.
Country: Portugal
Website: www.enging.pt
envelio
envelio provides the Intelligent Grid Platform (IGP) which uses an Energy AI to efficiently manage renewable energy grids.
Country: Germany
Website: www.envelio.com
ev.energy
ev.energy is an electric vehicle (EV) charging software platform that allows driving with the cheapest and greenest energy available while controlling the time at which EVs charge when at home, to smooth out the peaks in electricity demand.
Country: United Kingdom
Website: www.ev.energy
GridBeyond
GridBeyond simplifies the complex energy landscape with a single, unified platform. By connecting energy intensive equipment, embedded generation and storage to GridBeyond's intelligent energy platform.
Country: Ireland
Website: www.gridbeyond.com
Heila Technologies
Heila has developed a decentralized hardware and software solution to coordinate a collection of distributed energy resources (DERs), in which the bulk of the DERs' control and optimization is performed at the asset level.
Country: United States
Website: www.heilaiq.com
Hygge Power
Hygge Power is building energy storage devices allowing consumers and businesses to keep critical services running during power outages.
Country: United States
Website: www.hyggepower.com
HypeLabs
HypeLabs developed the Hype SDK, an interoperable mesh networking software that improves connectivity on all kinds of devices, from mobile to desktop to IoT.
Country: Portugal
Website: www.hypelabs.io
Innovus Power
The Innovus breakthrough is the use of its proprietary software and power converters to control power quality; frequency, voltage and waveform instead of Synchronous Generation which was invented in 1890.
Country: United States
Website: www.innovus-power.com
Keewi
Keewi solves the problem of energy inefficiency in commercial buildings due to plug loads, through hardware, software, and behavioral gamification components.
Country: United States
Website: www.keewi-inc.com
MClimate™
MClimate, formerly "Melissa Climate", is an IoT company which makes any home smart.
Country: Bulgaria
Website: www.mclimate.eu
MicroSec SG
A machine learning based non-invasive load monitoring (NILM) system to inspire households for positive behavioral change and engage households towards sustainable energy consumption.
Country: Singapore
Website: www.usec.io
OneWatt
Keeping industrial facilities such as manufacturing factories, power plants and other utilities running smoothly, efficiently and reliably.
Country: Netherlands
Website: www.onewatt.eu
Powerpeers
Powerpeers aims to accelerate the energy transition bottom-up. Powerpeers digitizes every kWh, creating an energy marketplace and community offering unrivaled transparency of provenance.
Country: Netherlands
Website: www.powerpeersconnect.com
Save2Compete
A digital platform that drastically reduces transactions' costs for energy services, enabling customers to achieve a ~1000x reduction in proposal time, unlocking the potential of the SME market.
Country: Portugal
Website: www.save2compete.com
Security Platform Inc
Security Platform, Inc provides the embedded security software solution for IoT devices including Smart meter modem (AMI), Payment, CCTV, etc.
Country: South Korea
Website: www.securityplatform.co.kr
Sensewaves
Sensewaves makes connected assets smarter by transforming raw sensor data into meaningful information via their analytics platform, Adaptix.
Country: France
Website: www.sensewaves.io
Solandeo
Solandeo provides AI as a digital service (SaaS) for energy traders and grid operators, supporting better decision making by human experts – and, eventually, fully automated trading and grid management under AI supervision.
Country: Germany
Website: www.solandeo.com
Synvertec
Synvertec helps facilitate high levels of Renewable Energy Sources (RES) and Distributed Energy Resources (DER) within diverse electricity grids, while also significantly enhancing grid stability.
Country: Israel
Website: www.synvertec.com
Treverity, Inc.
Treverity integrates the data from core enterprise systems (CIS, OMS, ERP, GIS, DMS, etc.), providing a unified view for all employees, along with purpose-built applications to enhance productivity and communications.
Country: United States
Website: www.treverity.com
VorTech Water Solutions
A novel, low-power approach to wastewater aeration which halves the energy demand compared to traditional technologies.
Country: Ireland
Website: www.vortechws.com
WePower Network
WePower is a green energy marketplace connecting corporate energy buyers directly with green energy producers.
Country: Estonia
Website: www.wepower.network
Xenotta
Xenotta provides data hosting solutions for the co-location, edge computing, private cloud and disaster recovery markets located on strategic sites with a planned global roll-out.
Country: Ireland
Website: www.xenotta.ie